Meet Our Founding Members

Audrey Butler
First Lady, Embry-Riddle
Chair, Embry-Riddle Women's Giving Circle
Daytona Beach, FL
Audrey Butler, Ph.D.
earned her B.S. and Ph.D. in Chemical and Materials Engineering from the University of Iowa. In 1999, she joined the University of Iowa Chemical and Biochemical Engineering faculty as a lecturer. She also served as the departmental honors advisor and program ABET accreditation coordinator, guiding the program through three successful cycles and earning "exemplary report" status in 2015.
Career highlights include increasing the diversity of students participating in summer high school programs, revamping the undergraduate unit operations lab course, and maintaining high student satisfaction scores in all her courses. Volunteerism has always been an important part of her life. She currently serves on several community boards, including the Board of the PACE Center for Girls, which provides education, counseling and advocacy for at-risk girls in Volusia and Flagler Counties.

Karen Feaster
Airport Director, Daytona Beach International Airport
Daytona Beach, FL
Karen Feaster, A.A.E., ACE, IACE ('89 DB-COA, COB) is the Airport Director of Daytona Beach International Airport (DAB). Karen has been with DAB for 30 years where she began as a volunteer intern in 1992. She advanced through the organization, holding titles such as Airport Operations Agent, Director of Properties & Finance, Director of Administration & Grants, Deputy Airport Director, among several other roles where she has been directly responsible for virtually every aspect of airport management.
Karen has served as a member of Embry-Riddle's Technical Review Committee (TRC) since 2015. TRC makes project related recommendations to the university's projects on both campuses. Karen is an accredited airport executive through the American Association of Airport Executives and has also earned her accredited airport certified employee in Operations and International Operations. She is currently on the Board for the Florida Airports Council, serving as Vice Chairman.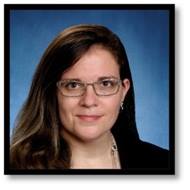 Cheryl Hodge
Quality & Mission Assurance Manager, Aerojet Rocketdyne
Kirkland, WA
Cheryl Hodge ('92 PC-COA) boasts over 13 years of experience in the Aerospace Quality Assurance industry. She currently works as a Quality and Mission Assurance Manager at Aerojet Rocketdyne in Seattle where she has worked for the past four years. She monitors manufacturing of small rocket engines and thrusters for satellites in a continuous improvement capacity. Prior to this role, Cheryl was the Quality Manager and Lead Quality Engineer for Harris Corporation where she provided oversight of the initial GPSIII Mission Data Unit and Navigation Panel design and build, as well as various other Aerospace and Electronic Warfare Systems.
Cheryl began her career as a corporate pilot and flight instructor, followed by a hiatus where she became a parent and remained grounded working quality assurance in the pharmaceutical industry. She returned to aerospace in 2009 where she remains today, although no longer working as a commercial pilot.
Cheryl is a member of the Prescott College of Aviation Philanthropy Council.

Hina Kazmi
Senior Program Manager, Northrop Grumman
Washington, DC
Hina Kazmi ('93 PC-COE) has an extensive career in the aerospace industry, both in the private and government sectors. Hina currently works as a senior advisor for Commercial and Civil Space Programs in Northrop Grumman's Space Sector. She is also a Senior Research Fellow and an Adjunct Professor at George Mason University and affiliated with its Center for Government Contracting and Schar School of Policy and Government, where she also received her Ph.D. in Public Policy. Prior to her current roles, Hina was the Program Director and worked on NASA's esteemed SOFIA program. See: SOFIA Women Reflect on Science-Engineering Careers.
Hina was featured in Embry-Riddle's Talon Talks: An engineer's vision of humanity in space.Hina is a member of the Prescott College of Engineering Philanthropy Council.

Tracy Lamb
CEO, Quantum AI
Houston, TX
Tracy Lamb ('22 WW-COA) celebrates an impressive 26 years of commercial aviation experience. She is recognized as a global expert in aviation safety and regulatory affairs and has been appointed by the International Civil Aviation Organization (ICAO) as a designated Subject Matter Expert. She is the founder and CEO of Quantum AI, a company that specializes in aviation and aviation safety. Prior to her current role, Tracy was the Vice President for Regulatory and Safety Affairs for AUVSI, the world's largest nonprofit organization devoted exclusively to advancing the uncrewed systems and robotics community.
Tracy is a Fellow of the Royal Aeronautical Society (FRAeS), awarded for her service and leadership in aviation. With over 7,000 flight hours, Tracy is an experienced international airline pilot (Boeing 737), certified flight instructor (CFI, CFII, MEII), corporate jet and charter pilot, and certified commercial UAS pilot (FAA §107 and CASA §101). Tracy will graduate with a Ph.D. in Aviation Safety and Human Factors from Embry-Riddle's Worldwide Campus in 2022.

Brigadier Gen. Heather Reuter
Army Reserve
Poway, CA
Brigadier General Heather Reuter ('96 PC, '08 WW) commissioned into the United States Army Reserve from the Army ROTC program at the Prescott Campus in 1996. Heather continues to serve in the U.S. Army Reserve and was promoted to Brigadier General in 2021. In her civilian career, Heather has 24 years of experience working in the unmanned aerial systems industry, spending the first 20 years in engineering and the past four years in program management. Heather is also a graduate of the Joint Advanced Warfighting School in Norfolk, Virginia.
Heather is an active member of the Society of Women Engineers, Association of the United States Army, AUVSI, and RoboSub.

Pamela Rosnik
Co-Founder, Swiss Select Property Management
Denver, CO
Pamela Rosnik ('86 PC-COB, COA) Pamela Rosnik is the co-founder of Swiss Select Property Management, which she oversees with her husband and fellow ERAU graduate, Phil. Prior to starting their business, Pam spent almost 15 years at Boeing conducting research for the organization, industry teams, worldwide governments, and aircraft certification and accident investigation agencies. She led industry teams, including government task forces, in dealing with aviation safety issues. As an aircraft accident investigator she was responsible for leading Boeing's participation and support of aircraft accident investigations worldwide, including on-site wreckage analysis and follow-up analytical support and internal report writing.
Present day, in addition to their property management company, Pam volunteers every week in an elementary school library promoting literacy and STEAM education.

Nichole "Nikki" Schwanbeck
Deputy Manager for Flight, NASA
Houston, TX
Nichole "Nikki" Schwanbeck ('97 DB-COAS) is the Deputy Manager for Flight in the NASA Human Research Program's Research Operations & Integration element at Johnson Space Center (JSC) in Houston, Texas. She began her career at NASA as a contractor in the Mission Operations Directorate working on crew and flight controller training. After becoming a civil servant in 2006, she served in various roles supporting the International Space Station (ISS) program. She began working in the Human Research Program in 2012 as an Increment Manager and became the Deputy Element Manager for Flight in 2015.
In her current role, Nikki manages a team of NASA engineers and contractors that develop & integrate pre-, in-, and post-mission activities that include the training of crewmembers and ground controllers and the development, execution and monitoring of real-time experiment and hardware operations onboard the ISS.
Nikki is a member of the Daytona Beach College of Engineering Philanthropy Council.

Rebecca "Becky" Vasquez
Chief Information Officer, Embry-Riddle
Daytona Beach, FL
Rebecca "Becky" Vasquez is the Chief Information Officer of Embry-Riddle Aeronautical University. Becky has been with the University for 23 years in various technology leadership positions, including the role of Chief Technology Officer for the Worldwide Campus. Becky is responsible for the overall technology vision, mission, and strategy for the University. She has almost two decades of experience in the field of information technology and has expertise in instructional technologies, enterprise computing, and research support.
Becky has been a member of educational software corporation advisory boards and regularly participates in industry wide activities that support the community and advancement of technology in education. On behalf of the university and in recognition of EagleVision, the live virtual classroom, she received a "CIO 100 Award" from CIO Magazine in 2009.

Ana Vegega
Captain, United Airlines
Leesburg, VA
Ana Vegega ('80 DB-COA) is a B787 Captain and Line Check Aviator for United Airlines. After earning her Private Pilot Certificate on her 17th birthday, she has been continually and actively involved in aviation. She has been a Captain for 25 of her 33 years at United Airlines, flying domestic and worldwide routes. With an emphasis on systemic safety and reducing operational risk, she was part of the original cadre of ICAO Safety Management System (SMS) Instructors, and the original SMS Director for the Air Line Pilots Association. Ana has led numerous safety initiatives, with several leadership roles in aviation safety programs. After all these years, she still loves to fly, and most enjoys helping others to reach their goals.
Ana is a member of the Daytona Beach College of Aviation Philanthropy Council.