The Boeing Company has established a $3 million endowment at Embry-Riddle Aeronautical University, to assist students interested in pursuing a pilot's license and certificates in aviation maintenance. This scholarship seeks to increase the number of underrepresented populations in the pilot workforce, particularly women and persons of color, as well as veterans.
Both Boeing and Embry-Riddle will also look for opportunities to engage students in meaningful experiences throughout their time at Embry-Riddle. These experiences may include trips to Boeing facilities, internships, guest speaking arrangements and informal meetings with Boeing employees.
"Boeing and Embry-Riddle share a deep commitment to diversity and inclusion," said University President Dr. P. Barry Butler. "Like the aviation industry, Embry-Riddle has a truly global presence. To meet future workforce needs and accelerate innovation, it is critical that we tap into the entire potential talent pool."
According to Boeing's 2018 Pilot & Technician Outlook, the industry will need 790,000 new civil aviation pilots and 754,000 new maintenance technicians to fly and maintain the world fleet over the next 20 years.
With this permanent endowment, Boeing's investment in scholarships at Embry-Riddle now makes up more 70 percent of its total $7.2 million in support since 1980.
Thirteen new outstanding high-school graduates have been selected to be the scholarship's new recipients for 2020. They will receive scholarships ranging from $5,000 to $7,500 annually for two years. Read the release.
About Boeing
Boeing is the world's largest aerospace company and leading provider of commercial airplanes, defense, space and security systems, and global services. As the top U.S. exporter, the company supports commercial and government customers in more than 150 countries.
Boeing employs more than 150,000 people worldwide and leverages the talents of a global supplier base. Building on a legacy of aerospace leadership, Boeing continues to lead in technology and innovation, deliver for its customers and invest in its people and future growth.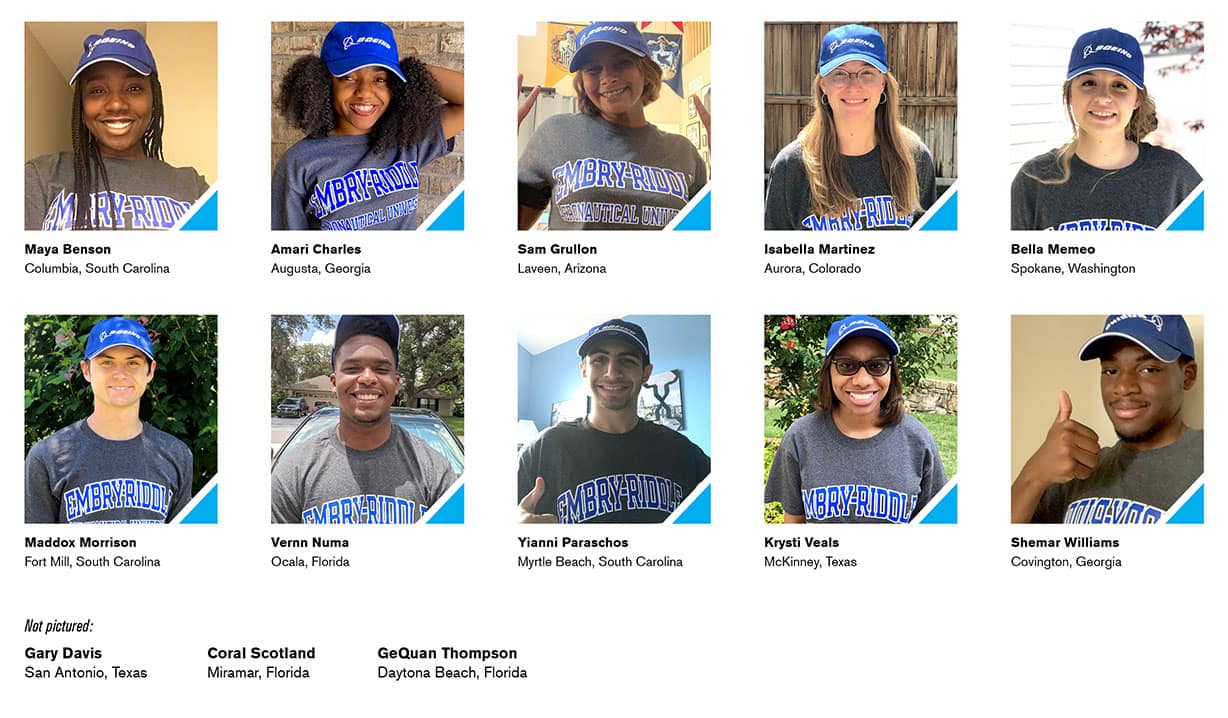 Previous Boeing Scholarship Recipients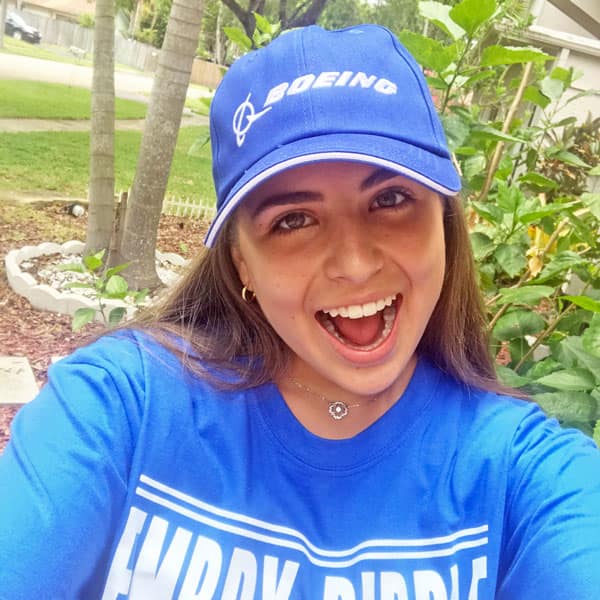 Shaddi Abdala
Cooper City, Fla., and Cooper City High School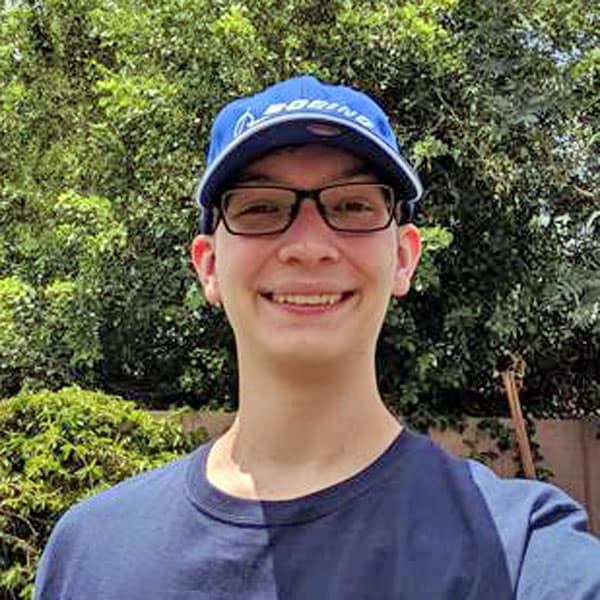 Brennan Acevedo
Chandler, Ariz., and Perry High School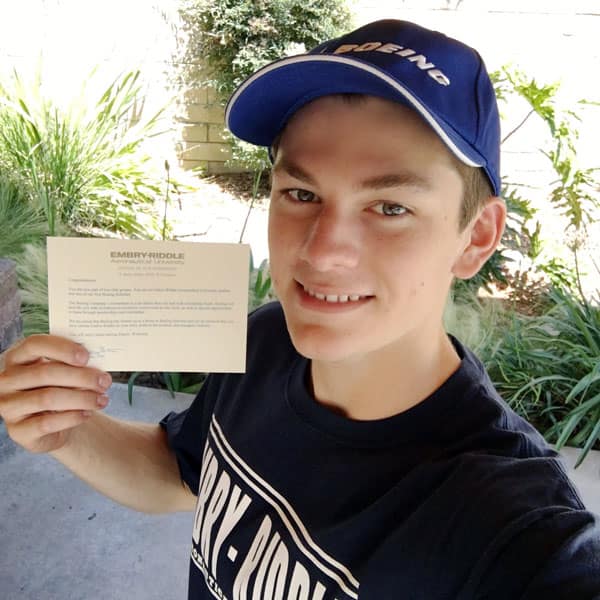 Adrian Baffigo
La Verne, Calif., and Bonita High School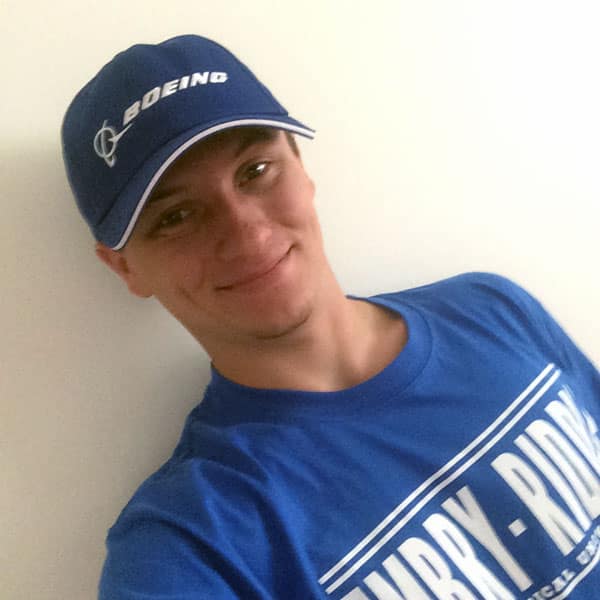 Liam Brennan
Oak Lawn, Ill., and Harold L. Richards High School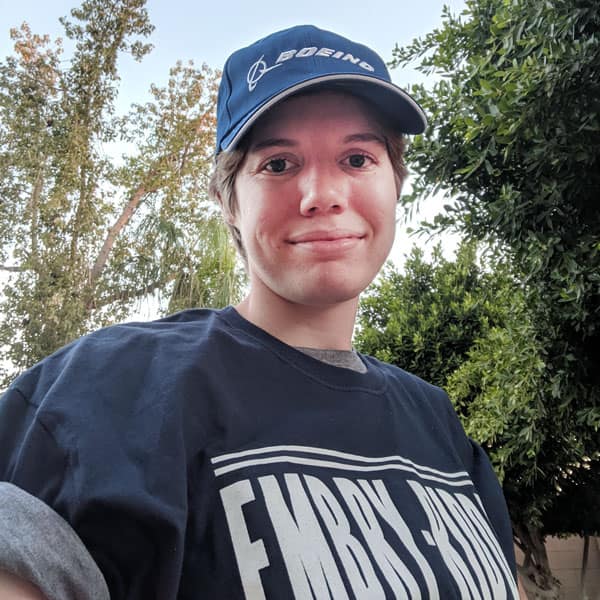 Shannon Byrne
Avondale, Ariz., and Westview High School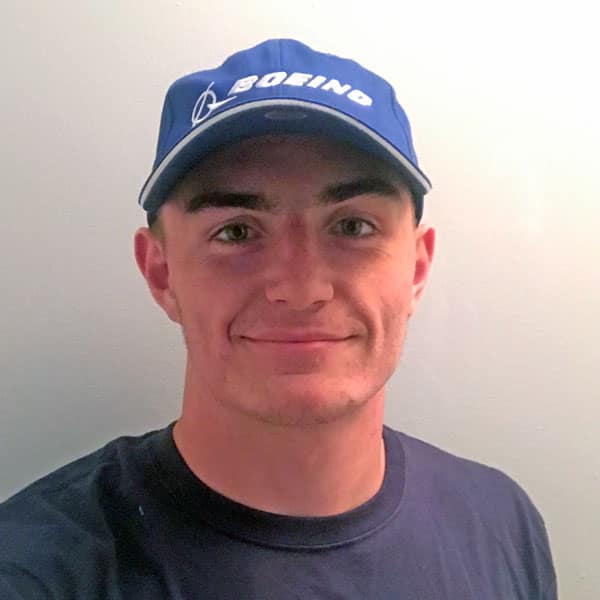 Matthew Case
Riverview, Fla., and Richard Spoto High School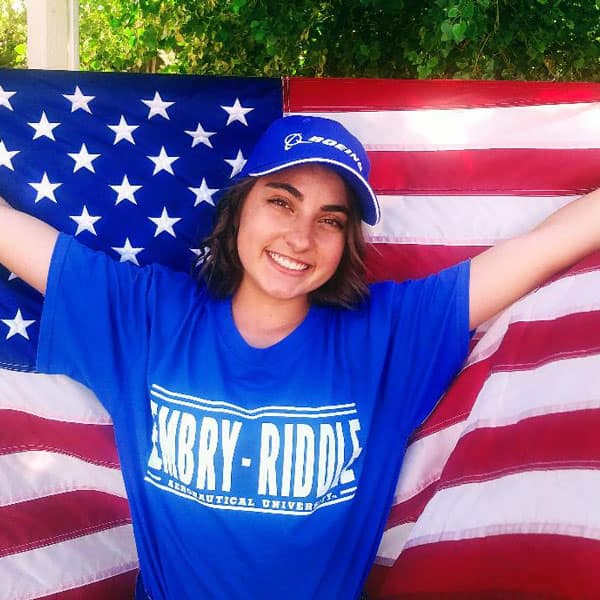 Bailey Dostal
Reno, Nev., and Damonte Ranch High School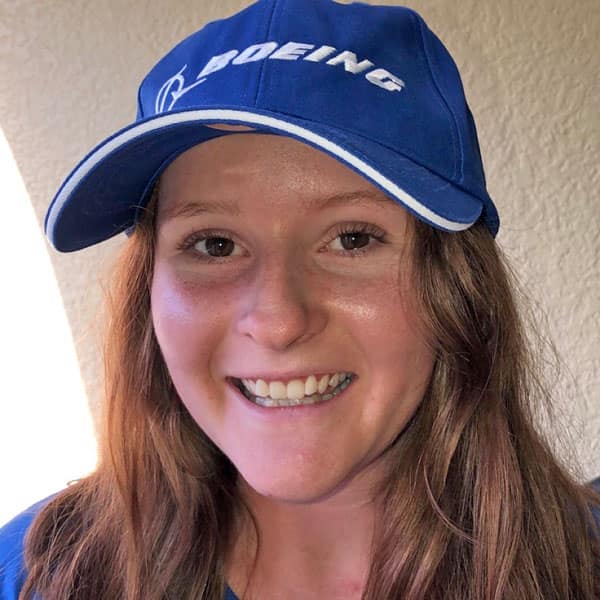 Caitlin Hartsel
Santa Rosa Beach, Fla., and South Walton High School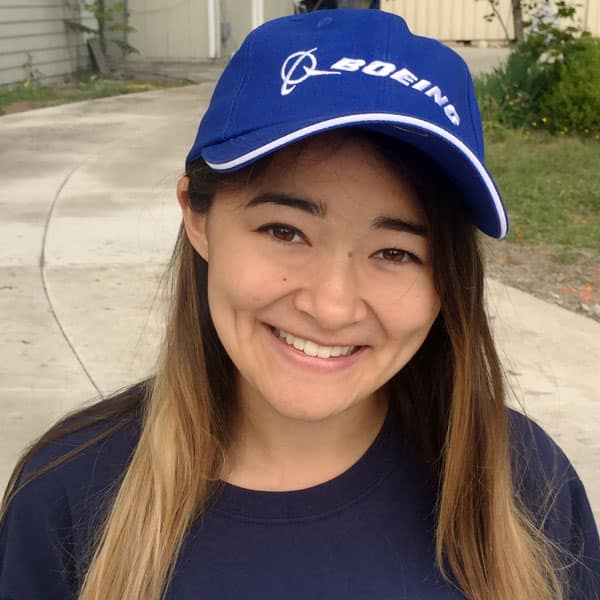 Zsoee Eisel
Beaverton, Ore., and Sunset High School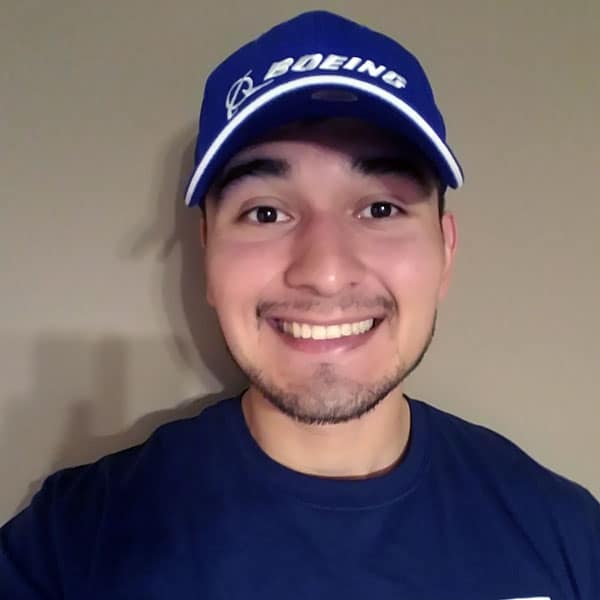 Christopher Espino
Council Bluffs, Ia., and Iowa Western Community College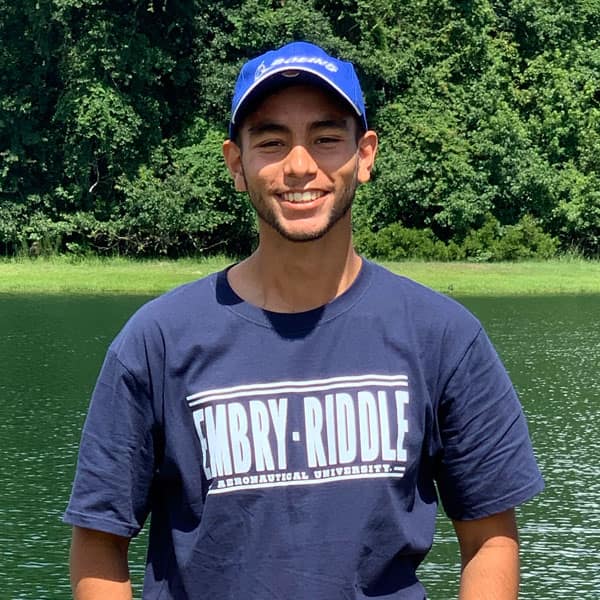 Irvin Espinoza
Ridgeland, S.C., and Ridgeland High School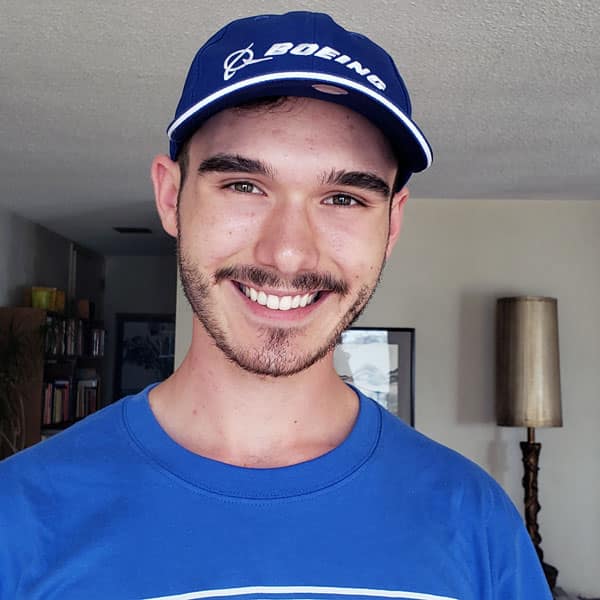 Joshua Lopez
Bakersfield, Calif., and Frontier High School
Alijiah McDonald
Little River, S.C., and the Academy for Arts, Science & Technology
Alanah Pluchos
Gresham, Ore., and Sam Barlow High School
Joshua Sandoval
Henderson, Nev., and Foothill High School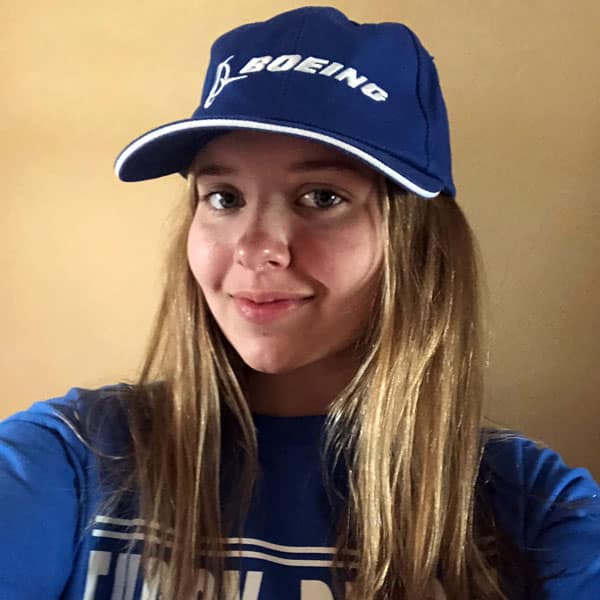 Haley Scheunemann
Oconomowoc, Wis., and Oconomowoc High School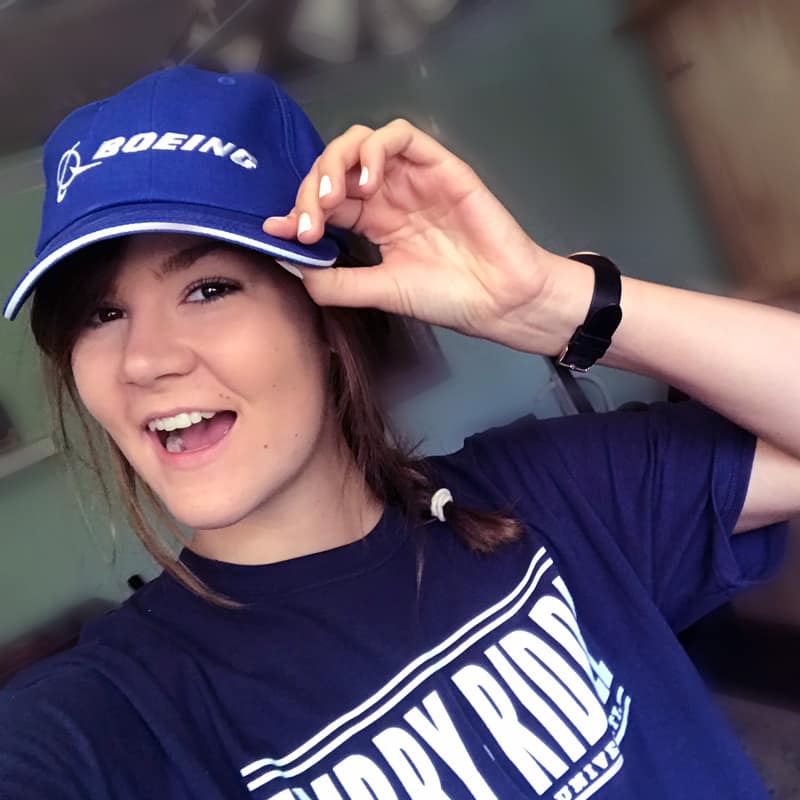 Anna Scott
Henderson, Nev., and Nevada State High School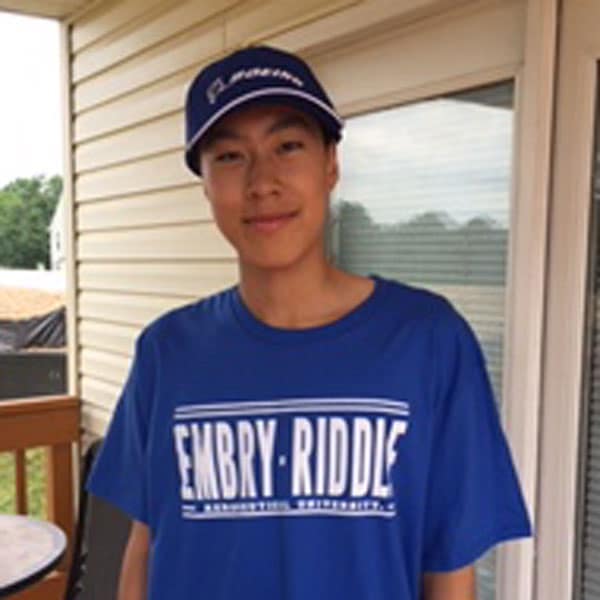 Jing-Yu Tan
Ellicott City, Md., and Marriotts Ridge High School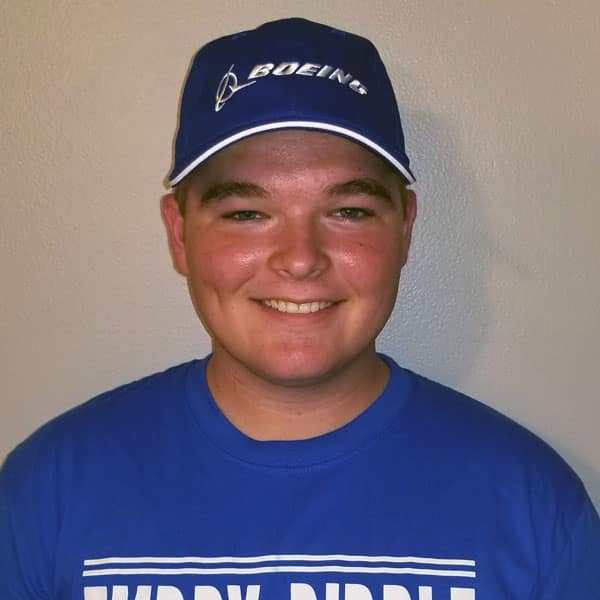 Hunter Wise
Boynton Beach, Fla., and Boyton Beach Community High School