This is your time to make a difference in the lives of students. You can launch a new era of achievement. Get started today with one of these options.
Our Guidestar Platinum Seal indicates our commitment to transparency. Your contributions can transform the student educational experience in these ways:
Whichever college or campus you hail from, there are many opportunities to take Embry-Riddle to the next level.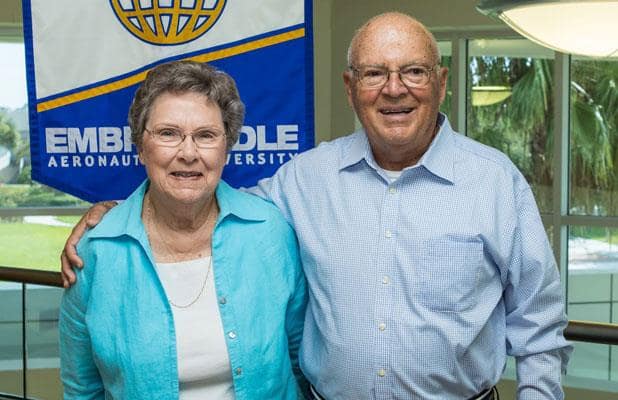 When Alex Wells first accepted a teaching job at Embry-Riddle in 1972, its campus was a collection of old military buildings and nearly all of its students were soldiers. "But the weather was gorgeous, so I said there's no question," Wells says with a smile.
After a long and successful career in the College of Business, he and his wife, Mary, wanted to give back to the university. The Deland couple made a planned gift to fund the Dr. Alex and Mary Wells Endowed Scholarship to assist aviation business administration students. "We wanted to do something to specifically help students," Wells says.
Read more about Alex and Mary Wells
Learn more about Donor Recognition